metal embossing machine,metal tag embossing machine
Products Visitors:758
Products description:
HD-52D dog tag embossing machine embosser
VIDEO LINK: https://www.youtube.com/watch?v=11EMN_iJK8E&feature=youtu.be
Main Technical Parameters
Applies workpiece: Normative dog tag, That be 28.6 *50.8 mm, or sheetmetal: 85.5x55mm
1. Character-selection: character rosette turnplate
2. Internal 52 code characters:
Capitalization case of English letters (26): A~Z
Capitalization & Lower Arabic numerals (20): 0~9
symbols (6): . ~ @ * + ? !
The exproting package:Double box ;High-density foam
What's in the package:1* machine;1 *Tool sets ; 1 *Tray
The manual and electric type of the machine on the market is two kinds of, Manual machine is cheaper and easier to use, so medium and small companies of producing card use it.

Manual Dog Tag machine has characteristics of reliable structure, accurate orientation, small bulk, laconic exterior and convenient operation.
Other describe
1. Adopting ISO international credit card special character.
2. word spacing gap is 1/10inch
3. Operation modemanual
4. Raised type lines5 lines
5. Raised type location indicationindicator or sample card
6. VolumeL*D*H:340*300*180 (mm)
7. Net weight of the machine 10.5 kg
INTRODUCTION
Manual Dog Tag machine is the necessary equipment at the end of the process of producing Dog Tag, this device, which is used to press out the outstanding letter of alphabet and numerals on the surface of Dog Tag, makes it to be identified or exclusive.
Features:
1). this machine is widely used for small-scale business production, accurate position device for printing,specially suitable for the metal tags such as dog tag, military tags embossing
2). easy-operation,favorable price, portable
Product introduction:
1). Nameplate machine is the necessary equipment which can emboss in the blank metal plates surface out of the characters identifiable and unique.
2). Our machine is reliable, accurate positioning of the structure, small volume, beautiful and easy operation. It applies to all the equipment manufacturing plant, equipment and steel products marketing department, and other business.
Real picture: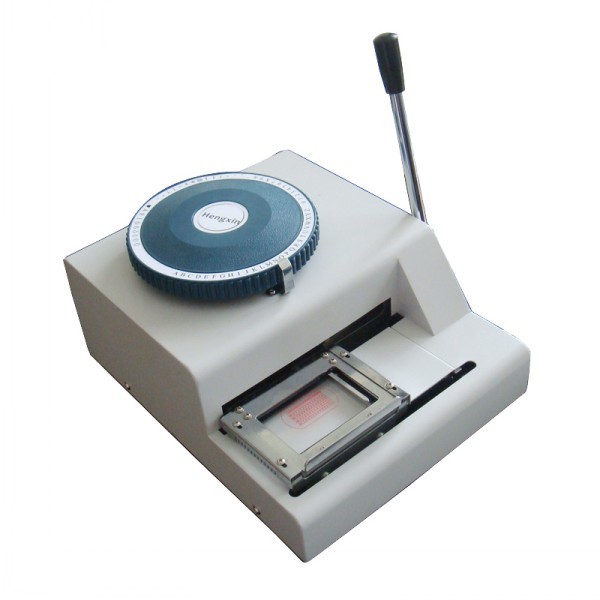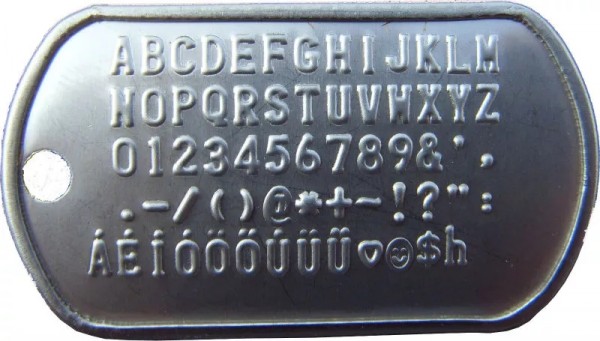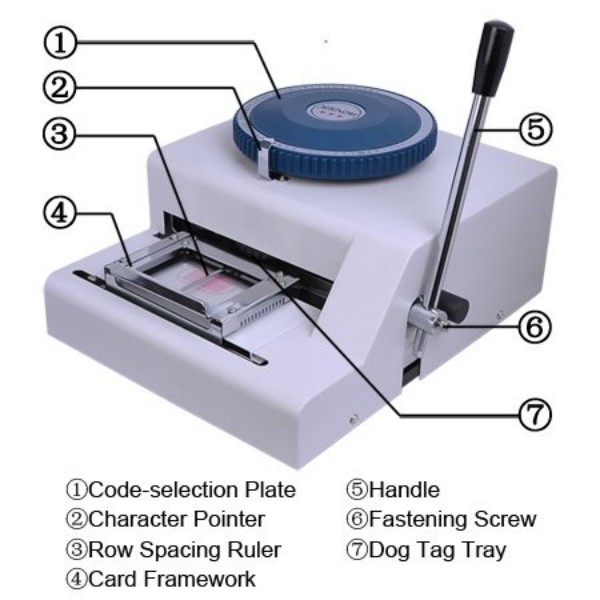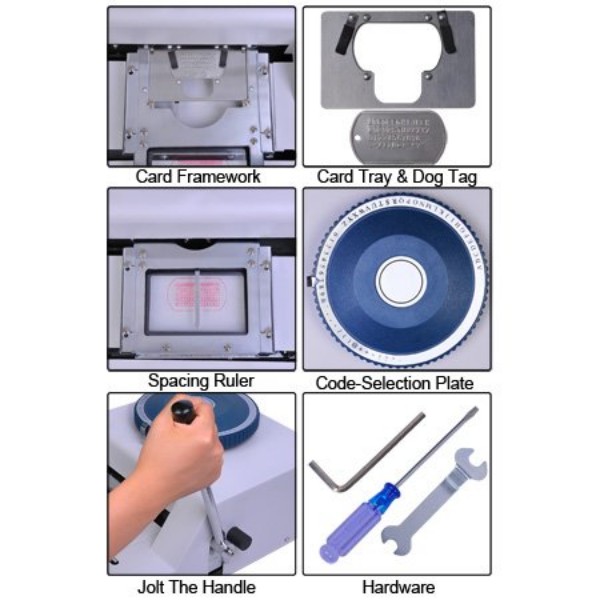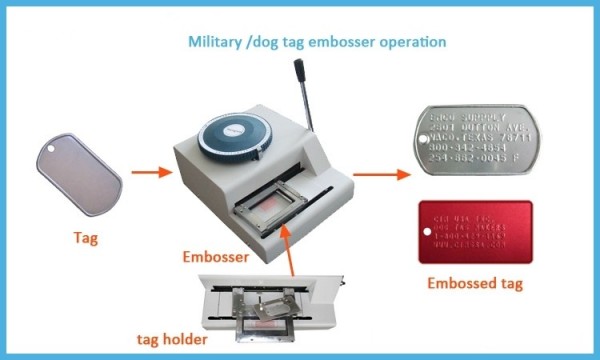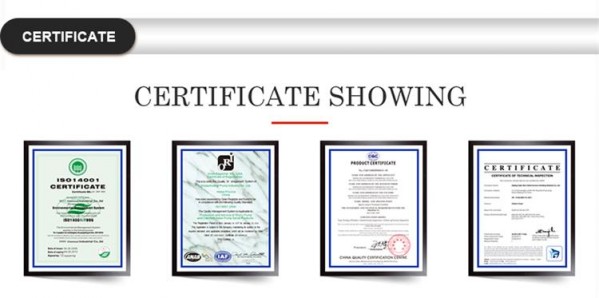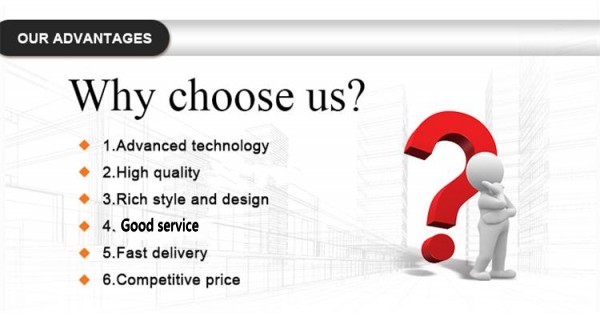 About the warranty coverage:
1).Quality warranty: one year after sale.
2).We can install and pass on you the printing technology if you need.
3).We can also match some quick-wear part for you.such as parts of cylinder,power swith ect.
New Products
Relative Keywords
You may also be interested in:
Business Type: