Cable swing test machine, wire swing tester
Products Visitors:465
Products description:
Summary: wire flexing swing tester Cable bend Test Machine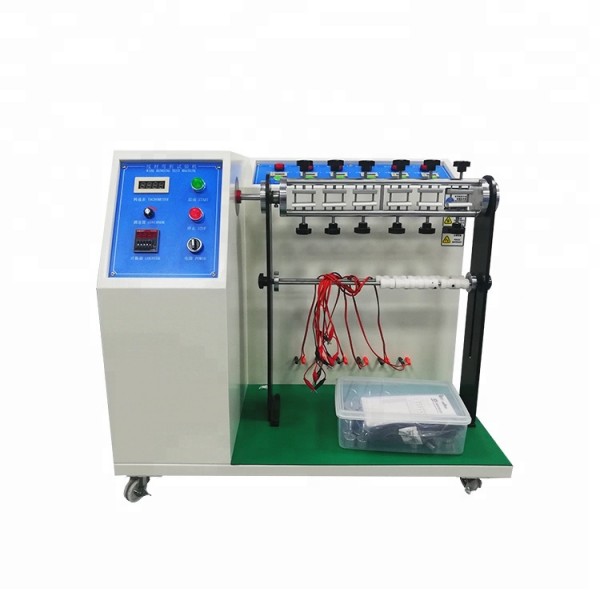 wire flexing swing tester Cable bend Test Machine is suitable for the plug pinouts, power cord

USB cable, headph-one cable, audio cable, headphone cable and other products wire rod

bending tests or swing test. The specimen is fixed at fixture, and adding certain load, test swing around and

through a few times, its outage, and view the total number of oscillations, it can automatically count, try to

bend to break when not powering on, and automatically stop operation.
Native UL817 related standards such as "cords General safety requirements for components and power supply

cords" provisions and general technical requirements for the headphone wire bending tests of the

standard GB/T14471-93.

Specifications— wire flexing swing tester Cable bend Test Machine
| | |
| --- | --- |
| Product name | wire flexing swing tester Cable bend Test Machine |
| Test stations | 6 groups |
| Bending angle | 0-180 ° adjustable |
| Test speed | 10-60/min |
| Control system | Digital with LCD screen |
| Counter | 0-999999 |
| Load weight | 50, 100, 200, 300, 500g |
| Machine weight | Approx 100kg |
| Power | AC220V, 50HZ |
Features — wire flexing swing tester Cable bend Test Machine
1.The Cabinet with electrostatic paint treatment, according to various standards of design, machine design is reasonable, Fastening structure, safe, stable and accurate;
2.Counter can be preset, test, test automatic counting of conduction, reached number machine Stop with power off memory function, convenient and practical;
3.Speed knob adjustable, LCD display, set customers according to their requirements, the user friendly design;
4.Manually adjustable bending angle, indicates the needle indicates the scale dial, to better regulation;
5.Six stations while working independently, respectively, counting, one line, the corresponding counter; stop counting machine as usual test, improve testing efficiency;
6.Six groups of nonslip, easy to damage materials specially designed handle, clamping products more convenient, fast;
7.Test rods can be adjusted up and down, according to the standard requirements, and test better;
8.The distribution of weights with hook loading, multiple stacking, hanging more convenient.
Real imagines- wire flexing swing tester Cable bend Test Machine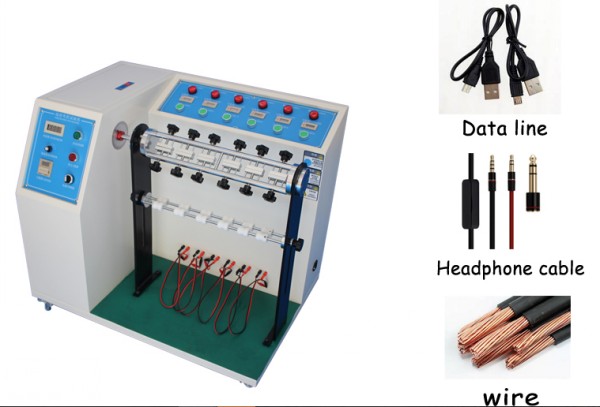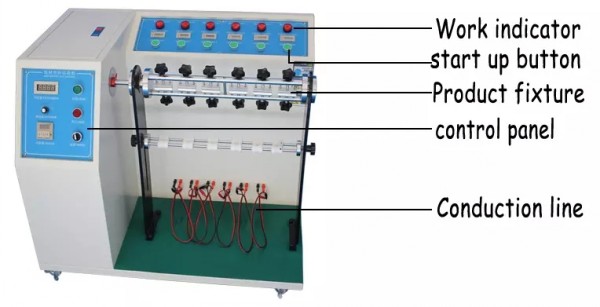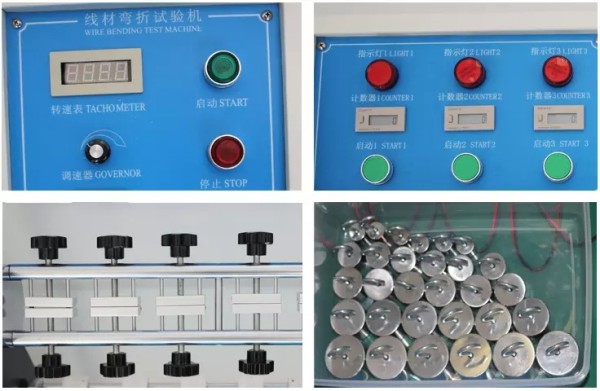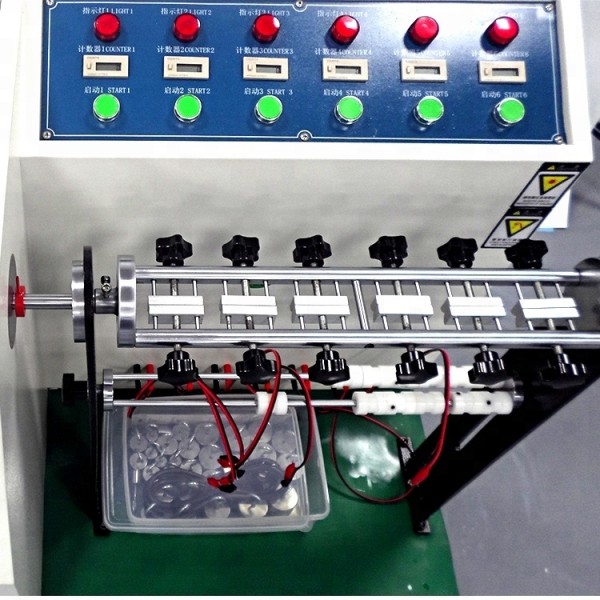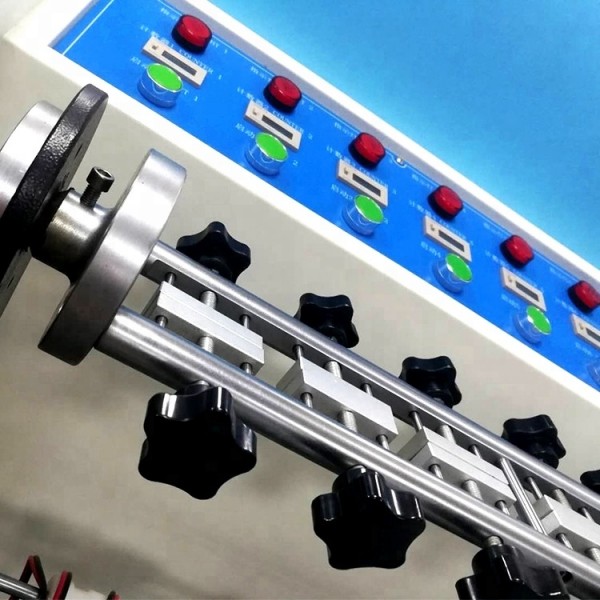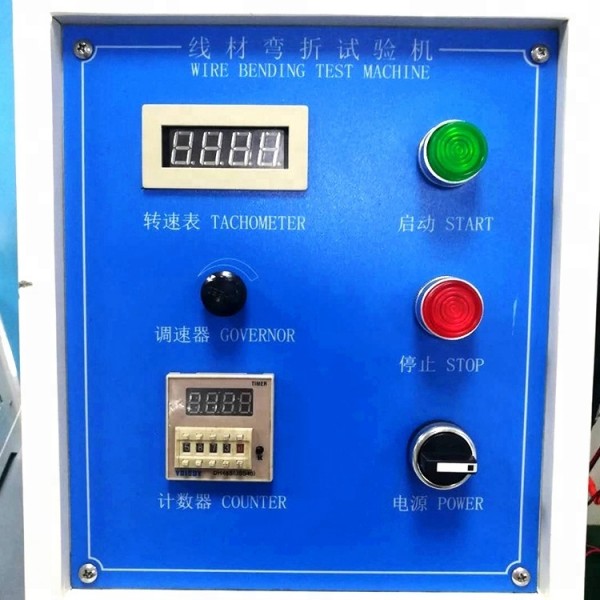 FAQ
1. Q: What is your warranty ?
12 months product warranty.Free components will be provided if any performance failure occurs within 12 months caused by non-human damage.
2. Q: How-to vedio provided ?
Yes, if required, our engineers will record a specialize how-to video for you.
3. Q: Is the machine made in your own plant ?
Yes, welcome to visit our plant(factory), also we support OEM and ODM.
4. Q: What about the quality ?
Each instruments must be carried out 100% quality examination and test when shipping and delivery goods.
All of our machine are strictly according to CE & ISO standards.
New Products
Relative Keywords
You may also be interested in:
Business Type: