4 color pad printing machine,pneumatic pad printing machine
Products Visitors:563
Products description:
pneumatic 4 color pad printer with shuttle for safety helmet printing
VIDEO LINK: https://www.youtube.com/watch?v=prQItEtPDIc
VIDEO LINK: https://www.youtube.com/watch?v=P_ZXRlMQGik&feature=youtu.be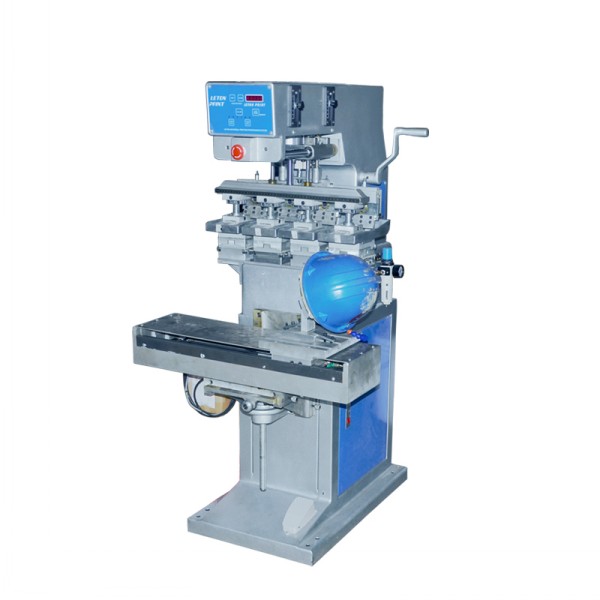 Product Description
Color 4
Max. Steel Plate Size ( mm) 100*150
Printing Area (mm) 75*75
Max. printing Capacity (pcs/hr) 1200
Max. Height (mm) 80
Ink Mode Ink Well type
measurement(L*W*H)mm 1020*720*1380
Net Weight(kg) 125
Gross weight( kg ) 175
Power 110V or 220V 50/60Hz
Features:
·Advanced computerized system control
·pneumatically driven adopt from FESTO / AIRTAC, can adjust the movement speed of each part
·Built-in LED digital counter
·Emergency stop system to ensure the safety of operator
·Light-weight, strong aluminum cast machine frame
·Ink trays, work table and pads are independently adjustable for easy color registration
·Speed, pad and printing stroke are easily adjustable for different printing requirements
·Ink tray, doctor blade, brush and pads are easily installed and dismounted for quick cleaning
Application:
1). The pad printer is for big size workpiece,automatic color registration.
2). Suitable for the products which surface is multi-color and needing exquisite
color printing,just need one fixture.
3). The product which is difficult in making plate and fixture can use it. it is suitable for cups,electrical appliances,barrels,stationary ,gifts and so on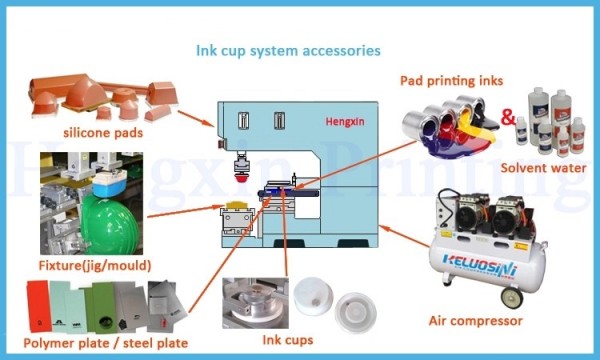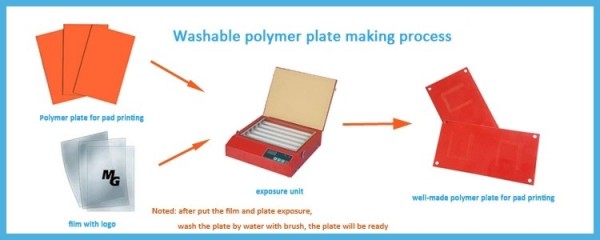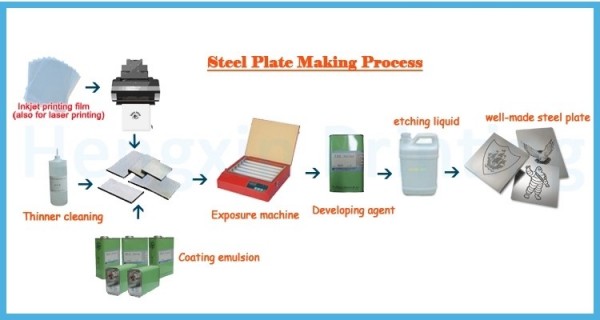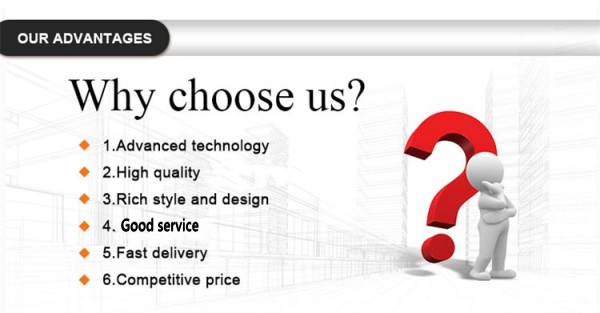 Our Services
Lifetime assist maintenance, full printing package kit support:
Ink tray system accessories
New Products
Relative Keywords
You may also be interested in:
Business Type: